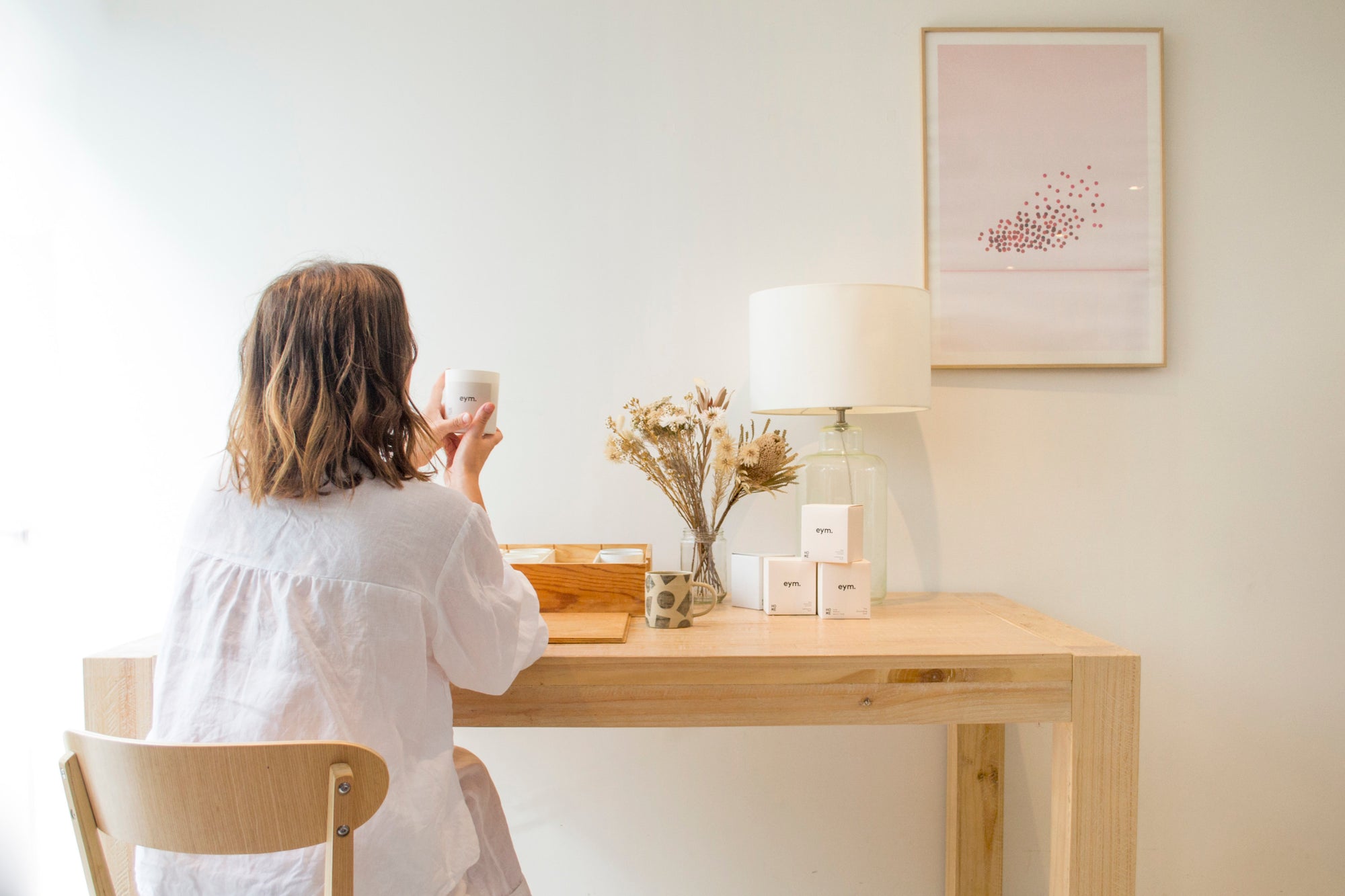 WFH with Eym
Last year we were asked by Selfridges to do a little WFH edit, so we thought we'd share what we had to say with you....
Eym stands for Elevate Your Mood, and was originally inspired by the idea that little rituals can bring you so much joy. Candles have always been incredibly symbolic for me, they sort of set the scene for different moments throughout the day, which has been so important during isolation. When we began Eym, we wanted our candles to be more than just a lovely smell and an aesthetically pleasing product, we actually wanted them to have a positive impact on the mind, body and soul. The different blends have been developed to suit those little moments in the day through the power of aromatherapy, we only use 100% natural, pure essential oils and never any chemicals.
CREATE is the one to burn while you work, the uplifting one. The essential oils used in this fragrance are orange, bergamot and black pepper, the aromatherapy benefits of these oils help energise and clear the mind, improve cognitive function and reduce stress. To get me (semi) out of my PJ's and into the WFH headspace, my ritual is making an epic flat white, setting up my desk space and lighting CREATE.
Simultaneously, having your own business and/or WFH makes it really hard to switch off, so to move from the work day into more of a relaxed vibe, I try and do some yoga or meditate. I then love to put down a mat, dim the lights and light LAZE – the meditative one. LAZE is a blend of frankincense and patchouli, frankincense is known as the "oil of spirituality" and has such a deeply calming and restorative effect on the mind.
If all else fails in getting my mind to switch off, I run a bath, pour myself a glass of red wine, get a good book and light REST – the sleepy one. The combination of the lavender and chamomile oils (plus wine) are a winning effect.